Expert educators will help you on your learning journey with the fascinating language of Albania which will make its rich history and culture come alive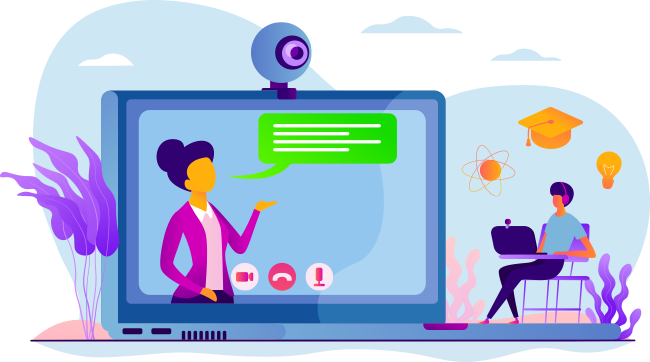 About the Albanian Language course
Colloquial Albanian is easy for you to use and no prior knowledge of the language is required. These courses have been developed for you by our team of expert educators so that you will achieve great outcomes. You will enjoy a step-by-step approach to written and spoken Albanian using the best techniques.
What makes Colloquial Albanian your best choice in personal language learning?
After completing the course you will be able to: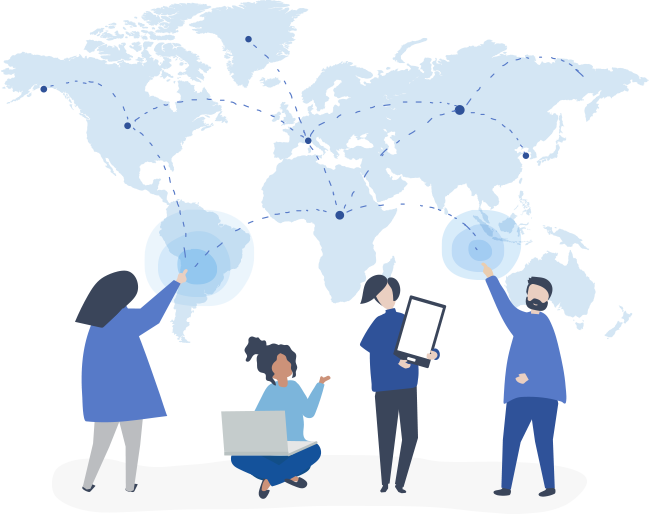 Learning Albanian Online - Sample Lesson
Who will be teaching? A native speaker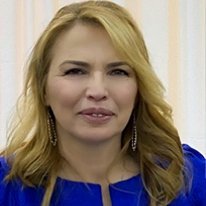 Yllka Iljazi
Albanian Language Teacher
Yllka Iliazi proudly joined LSIA team as part time Albanian Language teacher, with extensive experience teaching Albanian at several high schools in Tirana. She graduated with a bachelor's degree as teacher of Albanian Language from the Faculty of History and Philology of Tirana University in 1991. She also holds a Master's degree of Science in Literature. Yllka also teaches as a part-time professor at the Polytechnic University of Tirana, teaching Ethics of Communication. In addition, she has also contributed as an author and co-author of many articles regarding efficiency in teaching methodology. Yllka has been a successful teacher and lecturer to many students in her 30-year career. She prioritizes critical thinking and interaction in class. Her students' achievements inspire her to continue teaching in such an enthusiastic way.
Aida Beqiri
Albanian Language Teacher
Dr. Aida Beqiri is a motivated teacher of Albanian Language for LSIA with extensive experience in teaching different age groups. She graduated as an Albanian language and literature teacher at the University of Tirana, in 2007 and later completed her Ph.D. at the University of Tirana in Albanian lexicology and semantics in 2018. She was a part-time lecturer at the University "Aleksander Moisiu" of Durres where she distinguished for her unique methodology, progressive approach and high results. Dr. Aida, has been teaching Albanian language since 2007 and currently is teaching at High School. Among her academic challenges Aida is an activist for social and gender equality and children rights for proper education. She has been a consistent partner and co-founder in national and international e-twinning projects in Albanian and European schools for improving technological access to education.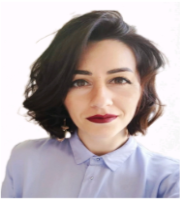 Edmara Zaimi
Edmara Zaimi is an Albanian Language teacher for Language Schools in Albania. She graduated from the Faculty of Education at Aleksandër Moisiu University in Durrës, Albania in 2018 among top students of her class. She holds a Bachelor's degree in Literature as well as Albanian and English Language and a Master's degree of Science, Teaching Linguistics, Literature, Albanian and English. She has been teaching students across different age groups for several years in public and private schools and is very enthusiastic about helping students learn the Albanian language by giving them a chance to interact and practice what they learn. She is especially keen to teach kids through playing and having fun as they learn to express themselves confidently. Edmara is very motivated to drive student growth for lifelong success.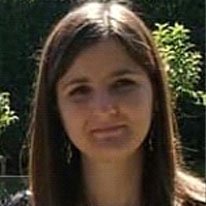 Nesida Shehaj
Albanian Language Teacher
Nesida Shehaj is a devoted Albanian Language teacher for LSIA. She has a substantial experience in teaching with different groups from preteens to senior high. She completed her Bachelor Studies in Albanian Language and Literature at Tirana University and proceeded with her Professional Master degree as a High School Teacher at the same university, also being selected as an excellent student. Nesida develops a great passion in teaching Albanian Language as she believes that teaching a language to the younger generation helps building a strong society. Her approach to teaching is putting the student at the center of the process and interacting by critical thinking. She has been teaching in several high schools in Tirana achieving high results with her students. Her motivation in teaching is to give the students not only academic knowledge but also cultural social one.
Valbona Troksi
Valbona Troksi is a part time Albanian language teacher for LSIA. She graduated from the Faculty of History and Philology in Tirana, as an Albanian language and literature teacher in 2009. She has been teaching in different schools for 15 years and has gained a considerable experience with and admirable passion for teaching. Valbona has tautht different age groups and has organized many cultural and educational events in the school where she is currently working. She is an enthusiastic, hardworking and demanding teacher and gives priority to grow students' lifelong skills and urges interaction in the classroom.